"Where New Limits are Created!"
As a sincere Thank You 

We would like to offer

YOU
40% OFF
your next essential  'On Ramp' Session!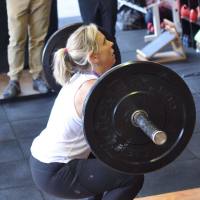 "Our 'On Ramp' program is designed to make YOU feel comfortable and safe performing the Foundational Movments involved in all of our regualr CrossFit Classes. This is an essential part of our on boarding process. 
Kathy Marren
Tony McMahon
"I just love asdfjakldsjf" 
" It pushes you to a whole new level with a group of really freindly people. It's just fun! " 


Buy NOW

Save 40%
Only $50